Evolve Healthy is for those that bully their own body, hunger for self-awareness, mind expansion, and body liberation!
Evolve Healthy is a 7-phased mindfulness guide that supports conscious action specific to NUTRITION, EXERCISE, SLEEP, STRESS MANAGEMENT, & BODY CONFIDENCE.
Evolve Healthy is also sold at these book stores below.

New Years resolutions do not last unless you change the core beliefs that impact your choices. Lasting change will erode certainty, as you begin to REALIZE what is at the root of the behaviors you make choices from. Sustained healthy lifestyle changes CAN and WILL occur, but not before you see your truths at their core!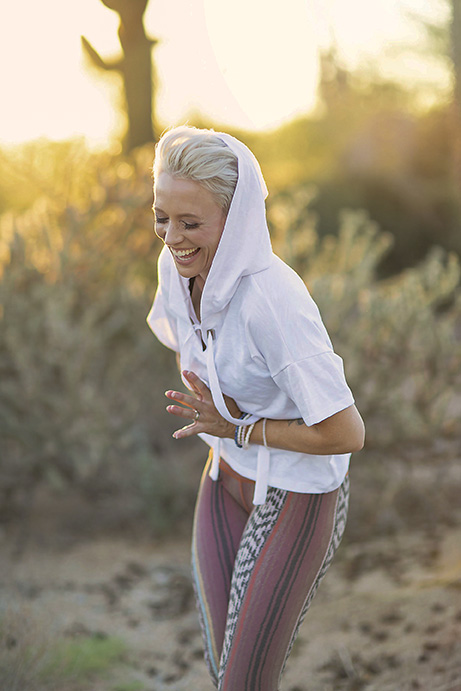 Jacquelin Danielle, RDN, CSCS
There was a time when Danielle's body image struggle was her greatest secret.
After discovering her healing journey was a calling to serve, she began sharing her clarity with those seeking help. With applied leadership, Danielle is empowering healthy lifestyle practices with food, movement and mindset. Danielle is a registered dietitian-nutritionist, certified strength & conditioning specialist, yoga teacher and speaker.
Revolutionize your relationship with
food and body image
Evolve Healthy is a mindfulness guide rooted in spirituality and science. This seven-phased system will support positive behavior changes specific to: nutrition, exercise, sleep, body confidence and stress management. Evolve Healthy will inspire you to shift your perceptions and ideas of "healthy" while aiding the liberation of your well-being. Guided personal assessments will help you acknowledge and address limiting behaviors that have a stronghold on your happiness. Finally, a practical nutrition plan which includes basic food journaling techniques to boost body awareness and halt emotional eating.
No more tracking calories and grams to lose weight— -Personal assessments -Practical Nutrition Plans -Proactive Plans - Recipes -Sweet Spots -Fact vs. Fads
Jacquelin Danielle RDN, CSCS
Jacquelin Danielle, better known as Danielle, has a purpose to educate and empower food healing, movement and mindset with those that want to be helped. She walks the walk as a qualified healthcare professional, Registered Dietitian-Nutritionist, specializing in lifestyle nutrition therapy and sports performance nutrition. Combining her dietetic profession with her national credentials as an NSCA Certified Strength and Conditioning Specialist, Titleist Performance Institute certified golf fitness specialist, and yoga teacher, sets her apart! A graduate of the University of Alabama, Danielle has served in her field as an entrepreneur, visionary and leader since 2000. Her free spirit and passion for holistic healthcare has landed her leadership roles across the nation. Career highlights include: Outpatient nutrition clinic diabetes and lifestyle counseling (Pittsburgh, Pennsylvania), founder of Metamorphosis Fitness & Nutrition Studio (Clinton, New Jersey), Corporate Director of Health & Fitness at Foster Wheeler, Inc. (Clinton, New Jersey), Director of Fitness and Wellness at Enchantment Resort (Sedona, Arizona), fitness adventure retreat leader at Nemacolin Woodlands Resort (Farmington, Pennsylvania), founder of the first outpatient nutrition clinic in Etowah County (Gadsden, Alabama), strength and conditioning coach & sports dietitian at ACE Gymnastics (Gadsden, Alabama), health columnist for The Gadsden Times, Director of Health & Fitness at The Country Club at DC Ranch (Scottsdale, Arizona), and health writer for Arizona Foothills Magazine (Scottsdale, Arizona).
"This thought provoking guide is filled with insight: for those willing, the mindful reflection and behavioral examination exercises will challenge, confront, and transform not only DIS-ordered eaters, but those seeking order in balanced eating!"
"Danielle is a guiding light; a human embodiment of Tinkerbell. She's a brillant professional who knows more about her job than anyone I've ever met. Not a day of my life goes by that isn't positively impacted by Danielle's work."
"Danielle is an absolute difference maker to those lives that she comes in touch with. Her engaging approach to fitness and nutrition have helped our team collaborate to previously unmatched heights. Danielle's approach to overall wellness by reviewing prior trends, using science to confirm or dispel rumors, is easy to understand and implement into our daily lives as evidenced by her work with our Club membership. From her first day as a member of our leadership team, she has shown herself to be a primary thought partner for our Club Community as we strive for continued greatness."
"This book is for the foodie, food-addicted or food-confused. You may know a LOT, but there's always room to learn MORE-I certainly did! This book is a wonderful tool for ANYONE that has ever struggled with food. Maybe you've wrestled with your body image; maybe you've wrestled with your weight. Maybe you've struggled with knowing how to balance what's on your plate; maybe you've never really known what you need to eat when trying to perform at your peak. This book can assist you! Danielle shares her personal experience, educated instruction, informative data, challenging questions that cultivate self-awareness, playful practices and mindful exercise. Get to the root of your issues and find liberation! This isn't an encyclopedia of a book, so do not fret; it's efficient format will allow you to easily work your way towards a more mindful approach to food and movement. Wanna know what's even BETTER!? Evolve Healthy was designed to be a tool you can use on your own OR with others! Perfect for a small group or book club!"
Evolve Healthy works from the inside out and builds disciplines and commitments that touch your soul. Danielle is witty and very wise. Her pathways are clearly defined and concise, but only you can follow them of your own volition and internal desires to find peace and strength to live your life a different way. Buy it! Read it! Dive right in and start to live it! You will find yourself a kinder, calmer, happier, and healthy person.